win-acme
This is a ACMEv2 client for Windows that aims to be very simple to start with, but powerful enough to grow into almost every scenario.
A very simple text interface to create and install certificates on a local IIS server
Automatically creates a scheduled task to renew certificates when needed
Get certificates with wildcards (*.example.com), international names (证书.example.com), OCSP Must Staple extension, optional re-use of private keys, EC crypto or use your own CSR
Advanced toolkit for DNS, HTTP and TLS validation: SFTP/FTPS, acme-dns, Azure, Route53, Cloudflare and more…
Completely unattended operation from the command line
Other forms of automation through manipulation of .json files
Write your own Powershell .ps1 scripts to handle custom installation and validation
Build your own plugins with C# and make the program do exactly what you want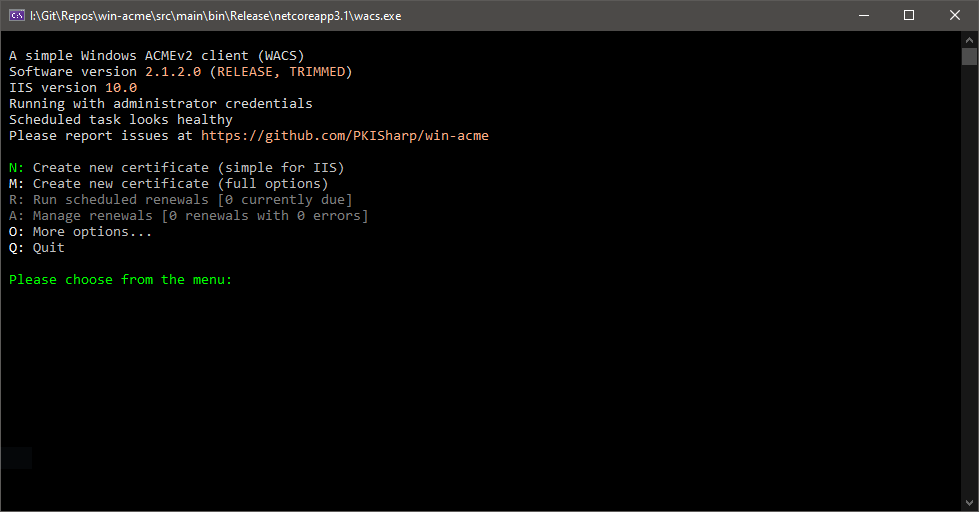 Getting started
Download the .zip file from the download menu, unpack it to a location on your hard disk and run wacs.exe. If you require assistance please check the manual first before looking for support.